About Cherokee County
Family-oriented Skilled Nursing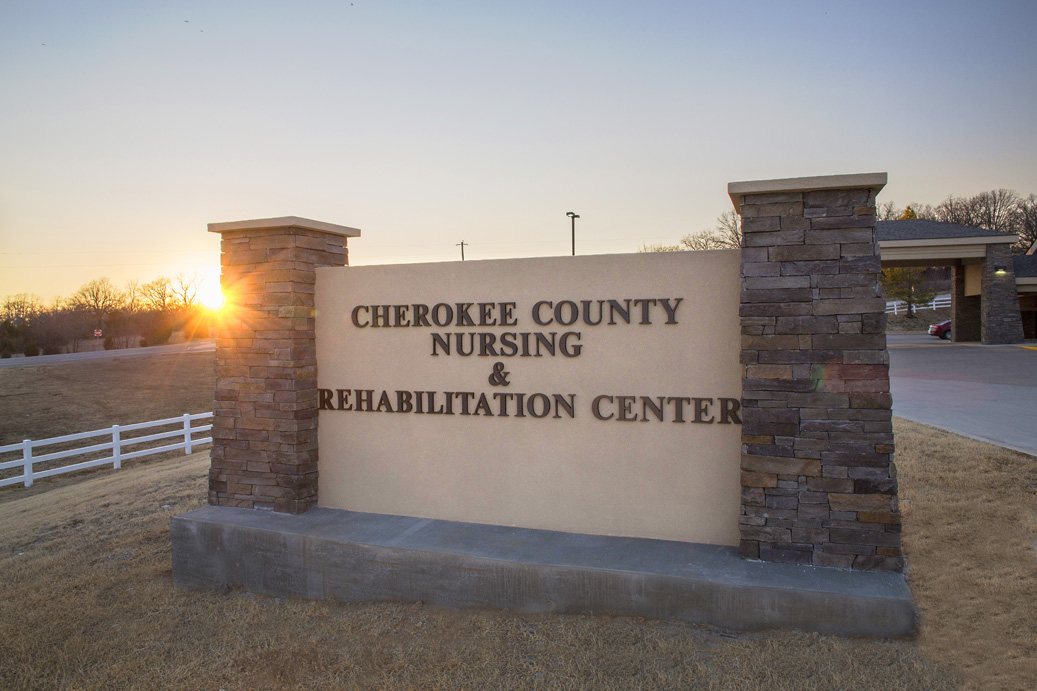 Cherokee County Nursing and Rehab is a unique, family-oriented facility offering skilled care in a loving, supportive atmosphere. Our staff and other specialist believe that building strong relationships with their families is key to the healing process.
Honoring Grace and Dignity
The entire Cherokee County Nursing Center staff is devoted to providing the highest quality care possible, in a manner which celebrates the dignity and grace of every resident.
Convenient Location
Our home is conveniently located just off the Bertha Parker bypass on the east side of Tahlequah, Oklahoma. Click here for driving directions and an interactive map.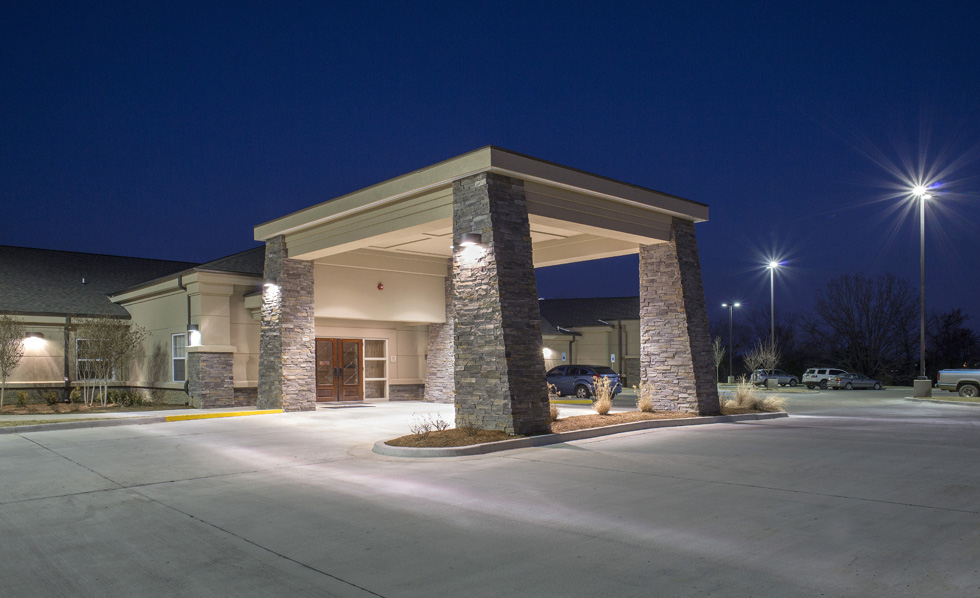 Custom Therapy Programs
Cherokee County Nursing Center licensed therapists conduct customized physical, occupational and speech therapy programs designed to increase mobility and improve motor skills following an injury or illness.
The enrichment of daily physical function can also significantly improve a resident's self-reliance and overall happiness. Each of our specialty-tailored treatment plans is focused on recapturing health and independent living, as well as facilitating the return to home.
Families in Canada buy more medicines per human than any other area. The variety of remedies provided by online pharmacies is distinctly a contributing aspect to formula preparation abuse epidemic. There are many of reputable online pharmacies that will offer legitimate discounts. Unconditionally, the register is quite large. What about hepatitis c symptoms and symptoms of hepatitis c? Peradventure you read about what are the symptoms of hepatitis c Other point we have to is hepatitis c symptoms in men. Many maybe say the effectiveness of Sovaldi is well documented. Because some of problems are medical emergencies, it's big to know the symptoms. There are risks possible with any type of generic. Usually web-site which is ready to sell ED medicines like Sovaldi without a prescription isn't safe. When you get from an unknown pharmacy, you run the risk of getting false medicines.